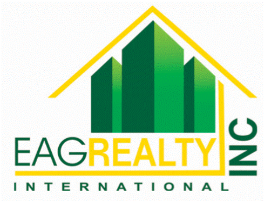 From finding your dream home to selling your property.
EAG Realty International will work hard to help you get the best deal!
"Service based on trust"
When You're Here, You're Family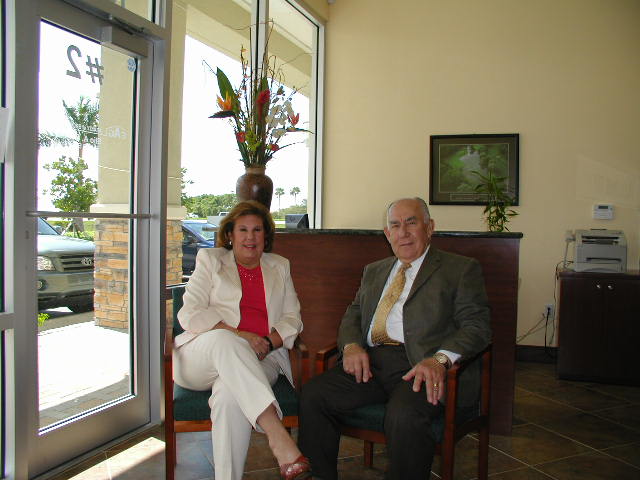 Elio A. Gonzalez, Broker of EAG Realty Int'l with his wife Daysi Gonzalez

The EAG Realty International team consists of Licensed Real Estate Professionals, many of which are also licensed mortgage brokers and attorneys. Our team members have years of experience in Florida Real Estate and they aim to please your every need.
EAG Realty International and its affiliated companies, HG Mortgage LLC licensed Mortgage Broker Business, the Law Firm of Torres & Vadillo, LLP, offer you a complete service package that will make it a breeze to get from contract to closing. We are a full service powerhouse. You will receive hands on personal service from the moment you contact one of our team members to the moment you close on the purchase or sale of your property.
EAG Realty International was founded by Elio A. Gonzalez in 1992 in Miami, Florida. Elio is the President and principal Broker of EAG Realty International. Although the company has grown, the family based principals upon which it was founded are still at the very heart of our everyday affairs. Service based on trust is not just our motto... it's the way you do business with each and every one of us.
EAG Realty International currently has its offices located in Doral, Florida. Not only do our real estate associates live and specialize in the tri-county area: Miami-Dade, Broward and Palm Beaches, we also have agents who have contacts internationally in Bolivia, Brazil, Colombia, Dominican Republic, Panama and Venezuela. You can rest assure you will find exactly what you are looking for. The 21 years we have been open in the South Florida area gives our agents a better understanding of our communities.
Efficient, reliable and dependable services are just a few of the important factors you can count on as a result of the intimate relationships we have developed with our neighbors.