Looking for a home? Let us help you...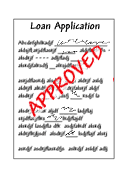 How much of a Home could you afford?
One of our mortgage specialists at our partner company, HG Mortgage LLC, could help you determine how much of a home mortgage you are elegible for and the different types of programs available.
Do not wait, call today!
Mortgage Payment Calculator