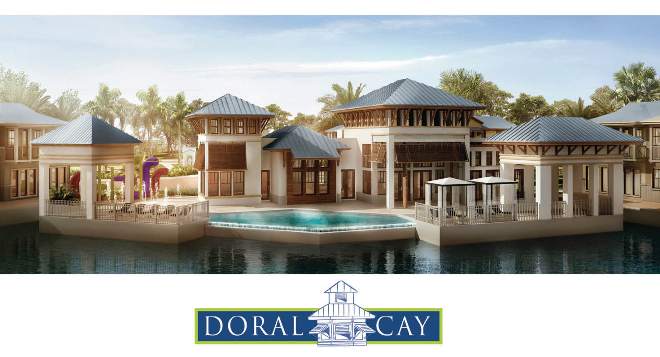 BRAND NEW TOWNHOMES IN DORAL!!
Indulge in the serene view of pristine waters and take pleasure in Doral Cay's elegant club house, a personal sanctuary with architecture that exudes an upscale, tropical ambiance. Unwind admist the breezy white cabanas as the sun dips into the sparkling infinity pool, and enjoy an array of luxurious amenities at your personal island getaway all year round.
Bringing to mind Caribbean living, the opulent clubhouse sits in the center of the community surrounded by lush landscape with panoramic lake views. Large white cabanas surround the infinity pool, which further accentuate the upscale tropical ambiance the community exudes.